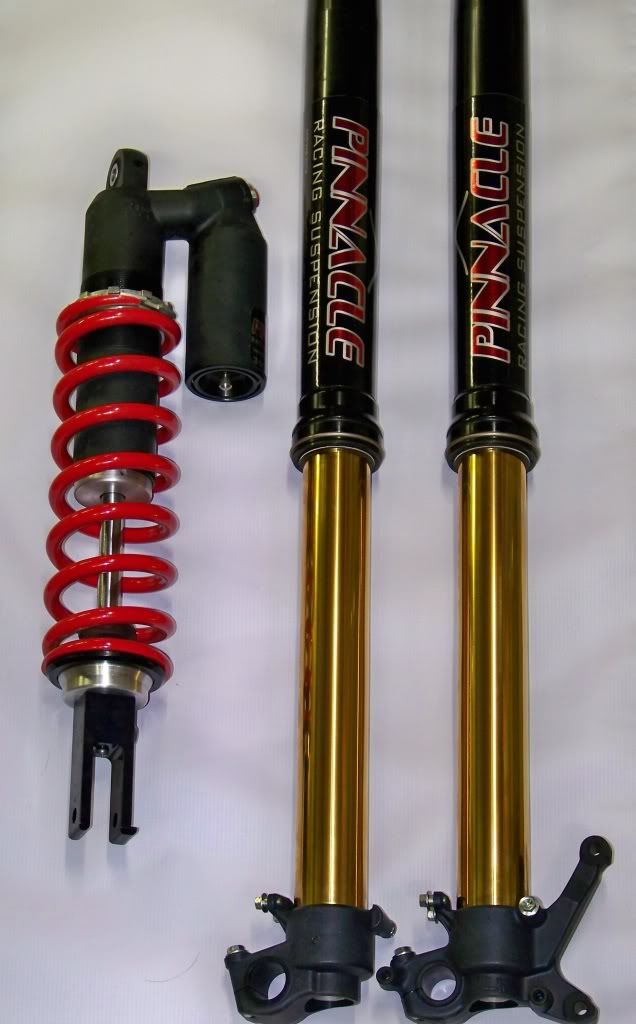 Pinnacle Suspension
is dedicated to providing all off road motorcycle enthusiasts with the best suspension possible. Whether your passion is Motocross, Supercross, Arenacross, or off road, we can set your bike up to handle anything YOUR ability can dish out. 
Suspension is as individual as the person riding the machine. Rider feedback is the most important factor in making your suspension work for you. Your input will determine what work will be done to effect the desired results you are looking for.  



When your suspension leaves our shop, the transaction is not over. We will make sure your set up is "dialed" just right for you. Track side support is the very best way to ensure all suspension settings are tuned perfectly. If logistics are a problem, we will consult with you over the phone. All suspension leaving our shop will be sent with a "tuning tips" handout to help with any questions. Your satisfaction is our main goal, guaranteed!